A Productive Week: Building Construction and Cutscene Changing
---
I actually worked on Wayfarers quite a bit this week. Huzzah! I made a store building, bother exterior and interior, a (very simple) forest maze, and a cutscene for an earlier part of the game. Since using draw.io to outline my story, I figured out a way to enhance a part in the beginning. I know I know, that's a clear symptom of wanting to refine and perfect scenes that have already been completed. It's still something I'm working on controlling. Primarily by giving myself deadlines and milestones. But this was one of those "aha!" moments and I got so carried away with the changes, 4 hours suddenly disappeared. Here is the scene I worked on:

There's still a few things I'd like to polish and make better, like the VFX animations and some objects in the tilesets, but going back to trying to refrain from constantly reworking the same scene over and over again, I'm telling myself "it's good enough for now" so I can move on.
Aside from technical(?) work with Wayfarers, I've been wanting to visually flesh out the characters more and more. In my previous post I showed a picture of Archie made by Capociino so it only makes sense I would also have one of Perry.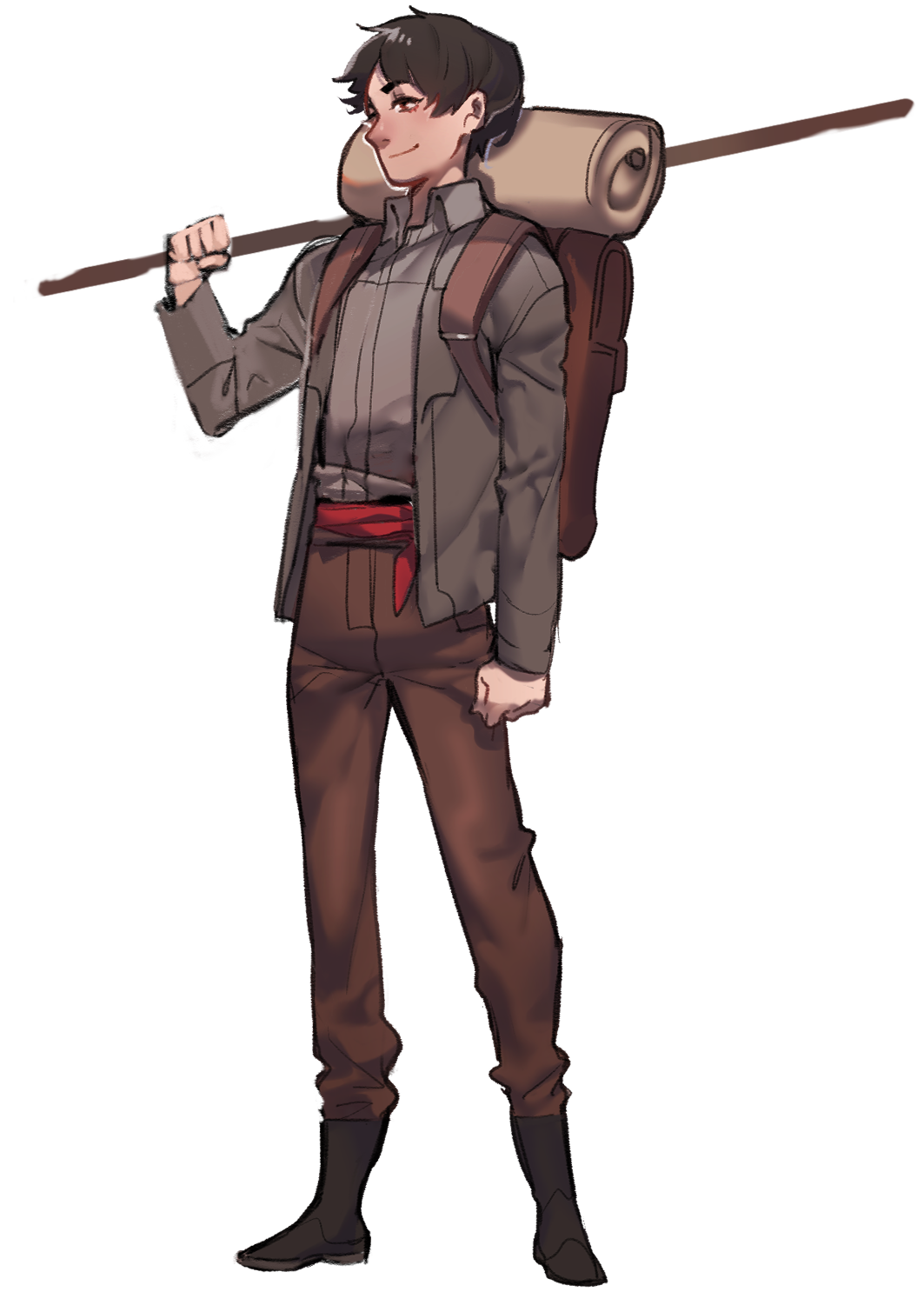 What do you think? His design is based on the pixel sprite I had Turtleye make. Honestly I like what they did so much that I want to continue on expanding on this version of Perry more and more.
This also means I need to find someone to make a walking and battler sprite of this version as well. Speaking of which, I've actually been trying to find a good artist to make original (and taller) sprites. Anyone interested?! Or have a good recommendation on a good sprite artist?! I promise my payment is not "exposure" based.
Get Wayfinders / Wayfarers Demo