Unpause: Adjusting Lily's Intro
---
I'm back on working on Wayfarers!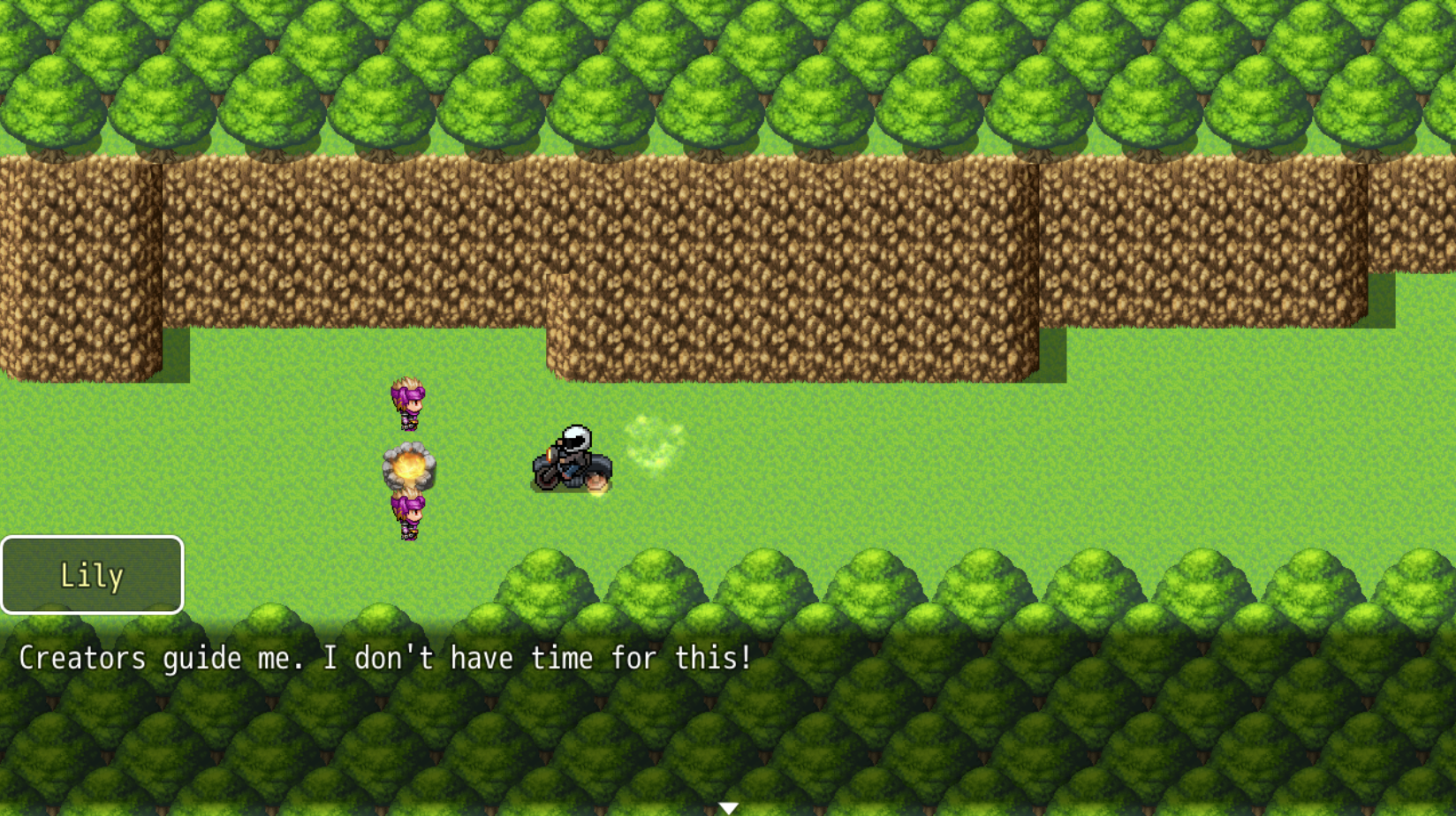 While putting Wayfarers on hold, I was thinking a lot about Lily's intro since she seemed like the least favorite of the three characters from some of the people that provided me feedback. Aside from making dialogue changes, I also added a battle scene in her intro. I figured it is best to show battle scenes in the beginning of the game more often to clarify to first time players that battling is going to play a significant part in the game.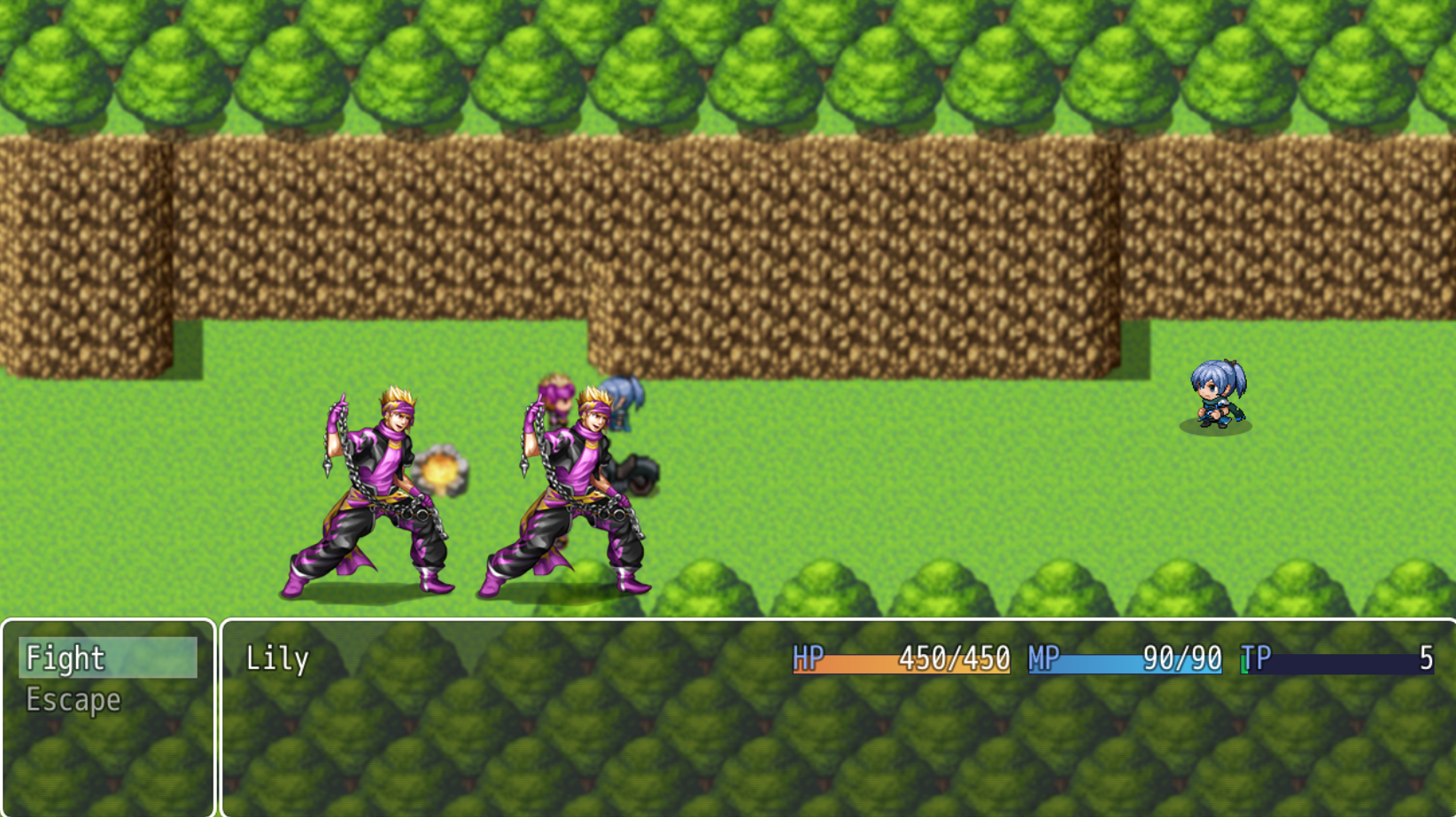 The default battle system that is included in RPG Maker is being used as a placeholder for now but I would love to make a more customized battle system. Ideally with more detailed/custom made sprites for both characters and enemies, unique attack animations, and special actions. But that'll have to wait while I focus on moving forward with the game as a whole.
I also came up with a great idea regarding the Menu/HUD/UI parts of the game. Does anyone know any good plugins or methods on customizing those parts of the game? Things like text, cursors, and icons?
Get Wayfinders / Wayfarers Demo